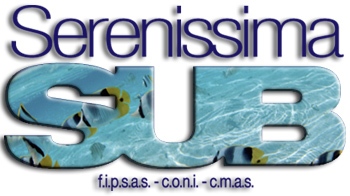 Buoy - Serenissima

Geographical reference: P208b
| | |
| --- | --- |
| Lat. | 45° 11.654' N |
| Long. | 12° 25.505' E |
| | |
| --- | --- |
| UTM 33T | WGS84 |
| Est | 297744 |
| Nord | 5007753 |
Length of route: 180 mt.
Identification mark: A
This diving site is located inside the largest area of the No-Take Zone. The diving routes have been set up and are managed by "Serenissima Sub" Club – Strà (Venice). This rocky outcrop is the most interesting part of an extremely large structure. It consists in a sort of impressive and elongated rocky plateau in north-north-east – south-south-west direction. It appears to be rather flat in the middle and gently declines to the west. Instead, towards east it stops abruptly with an over 4-metre spectacular and steep drop off. Its shape has given it the name of "the wall". The buoy is located at around fifteen metres at the bottom of a deep canyon dividing the highest rocks. From here, divers may penetrate into the plateau or move along the rocky wall in north or south direction.
The lairs at the bottom of the rocks are an ideal habitat for lobsters, conger eels and sea scorpions while above there are a good variety of sponges (particular abundance of Dictyonella incisa) and ascidians (including Polycitor adriaticus). Northward, a unique flowering of Leptotamio pruvotti may be admired.
Bathymetric survey: Piero Mescalchin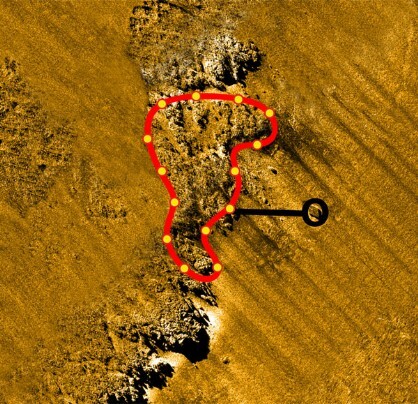 Una positiva esperienza (di Marino Pandolfo)